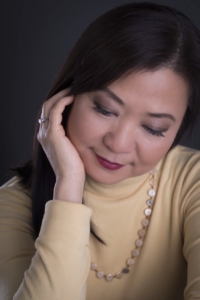 Betty received her coach training through CTI (the Coaches Training Institute).  She is passionate about coaching and enjoys working with people who are creative, open to learning, want to grow, believe in themselves and trust that there is more to life than just work.
Betty is the Founder and Owner of Your Intuitive Journey (YIJ), an EQ (Emotional Intelligence) Assessment Practitioner, a Personal Coach at YIJ and an Associate Coach at the University of British Columbia (UBC).  She is also an organizer of an intimate group where "creative souls" come to bond and showcase their artistic talents here in Vancouver, BC, Canada.
In December 2013, Betty launched a free service called "A Taste of Coaching" to raise coaching awareness.  To find out more, please click on www.atasteofcoaching.wordpress.com.
Betty listens without any judgment and provides her clients with the tools and support that they need to boldly move forward.  Begin those deep and candid conversations with Betty today!
Betty coaches clients on their wellness, passion, life balance, businesses, careers, relationships and cultural challenges.  She has worked with Directors, Managers, Administrators, Educators, Students (University and Coaching students), Artists, Entrepreneurs, Cancer Survivors, etc.
She is fluent in English and fairly fluent in Chinese (Cantonese).
When you work with her, you will:
View your world with clarity (see opportunities rather than obstacles)
Understand your core values (know what is important to you)
Discover your hidden potential (find your passion)
Have confidence with the choices you make (no more second guessing)
Become a brilliant designer and achiever of your thrilling goals (love what you do and do what you love)
Coaching is a partnership. It requires a commitment from both the Coach and the Coachee.  Betty is commited to your success, if you are commited to the steps to get there.